Fiona Yau Luu
Metro
Fiona has a background in electoral politics, community organizing, and public policy. She served on the board for Oregon Walks for the last 3 years in a number of roles including Board President. She is currently working with Metro on their plan for a future regional transportation investment. Fiona has worked on several progressive campaigns including Barack Obama's reelection and with SEIU on Measure 97. She also helped to enroll thousands of union members and the general public through the Affordable Care Act, and nationally coordinated the civic engagement holiday, National Voter Registration Day. In her spare time, Fiona volunteers with APANO and the Pride Foundation.
David Kurushima
David Kurushima has been involved with the Community Cycling Center as a volunteer, staff member and now board member since 2006. He moved to Portland in 2008 specifically to work for the Community Cycling Center as a mechanic, and over the years has had a hand in nearly every aspect of the organization. David has always been most excited about the Community Cycling Center's ability to lower the most basic barriers to active transportation and recreation by creating welcoming spaces and communities where people can access affordable equipment, services and knowledge.
David has a B.A. in History and a B.A. in Art History from the University of Oregon and currently works for Motivate, which operates Portland's BikeTown bike share program. Aside from a regular, but casual, interest in cycling, David also enjoys surfing, trail running and being a part of Portland's wonderful Ultimate (Frisbee) community.
Skip Potter
Nike
Skip Potter has been the Chief Technology Officer at Nike since 2016. As a newcomer to Portland, an enthusiastic cyclist, and a parent, he was drawn to the mission of the Community Cycling Center to change lives through bicycles. He first got to know the Cycling Center through a bike cleaning at the shop as a team-building event with Nike, and was excited to get more involved. He is particularly excited about the "Bike Mechanics as STEM education" program at alternative high schools. He is enjoying exploring Oregon with his family.
Sara Pietka
Sara is a consultant in the community and economic development sectors with a specialization in tax credit financing. She has extensive experience in development finance, financial management, investment management, strategic planning, and systems-building in both for-profit and non-profit settings. She is a third-generation Oregonian and is deeply passionate about contributing to the community. She looks forward to supporting the Community Cycling Center in its work to broaden access to bicycling, and believes that mobility is a critical component of both individual freedom and human connection.
Sara has a B.S. in Business & Technology and a Minor in Economics from Stevens Institute of Technology and is a Development Finance Certified Professional (DFCP) through the Council of Development Finance Agencies. She lives in NE Portland with her husband and two young daughters and enjoys family bike rides around the city.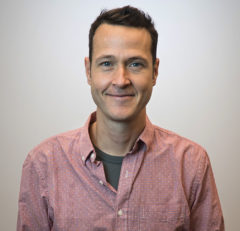 Johnny Burrell
Johnny Burrell is an Oregon native and Finance Director at Nike, where he has worked since 1999.  He started volunteering at the CCC for the Holiday Bike Drive and has been on the Finance Committee since 2019.  He has been active in the cycling community since 2008 and can frequently be seen riding to/from work between NE and Beaverton.  He holds an undergraduate degree from the University of Southern Oregon in Computers and Information Systems.  Johnny lives with his wife and two kids in the Alberta neighborhood near the CCC bike shop.  For fun, he enjoys volunteering, camping, fishing and mountain biking with his friends and kids.
Steven Soto
Steven is a Senior Operations Manager at Lam Research. Lam Research has been a supporter of the Community Cycling Center for several years and supports a strong culture of community involvement. Steven has been volunteering at Tuesday night volunteer nights and the Holiday Bike Drive since 2013, usually with his son Luke. Steven earned Bachelors and Masters degrees in Mechanical Engineering from Texas A&M University. After moving his family to Portland from the San Francisco Bay area ten years ago, he rekindled his childhood enthusiasm for the bicycle and its benefits.