How we use your gift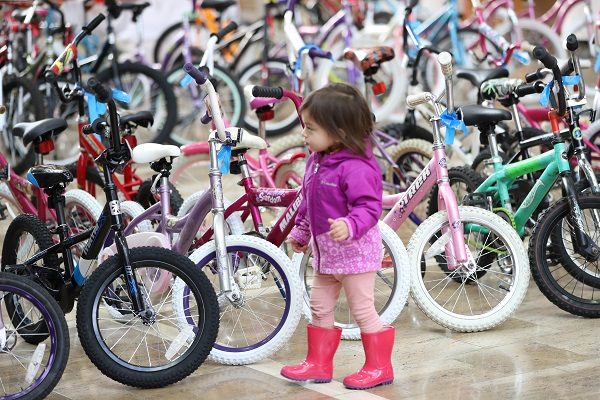 Your tax-deductible donation to the Community Cycling Center helps us bring the power of bikes to communities that otherwise might not have access to bicycling and its benefits. Support us in a way that is workable and meaningful for you. You can give a one-time gift or join Team Tailwind!
Team Tailwind is our crew of monthly donors who help sustain and grow the Community Cycling Center's transformative work. You can join Team Tailwind by becoming a monthly donor today!
Donors who pledge $30/month or more receive a 10% discount on new parts and accessories at the bike shop and invitations to special Team gatherings throughout the year.
Our nonprofit tax ID number is 93-1127186.
If you prefer to pay by check, please mail your donation to:
Community Cycling Center
1805 NE 2nd Ave
Portland, OR 97212
All financial contributions receive a thank you note that also serves as your donation receipt.
Donate Your Bike
Do you have a bicycle or used parts or accessories that you are willing to regift? Donate your bike, parts, and/or accessories to the Cycling Center!
Donate Your Car
You can also donate your four-wheeled vehicle to help more people get on two wheels! Donate via Volunteers of America here.