Bike Shop Apprentice Success!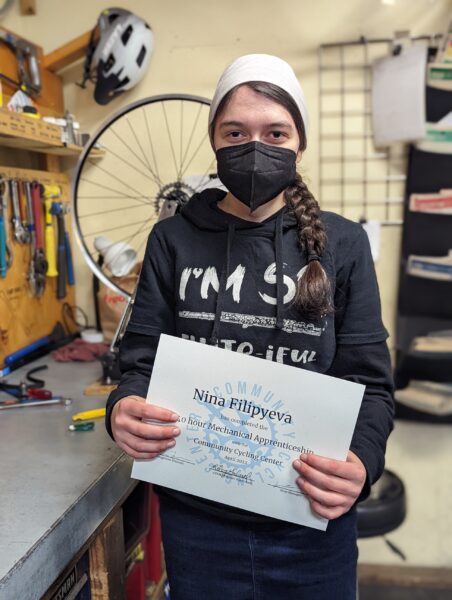 You might remember Nina from almost a year ago when we posted an interview with her on our blog. Well, we're back, and pleased to say she completed her 540 hour apprenticeship with us at the bike shop! 540 hours! We are all incredibly proud of her.
Nina lives in the New Columbia community and has been coming to the Repair Hub there with her siblings since she was 11 years old. She's 17 now and a bicycle mechanic in her own right. She has been working at the shop with us since January 2021.
Nina will continue building on her mechanical skill by working at the bike shop as well as helping out at the Repair Hub this summer. We're so glad to keep her around!