Call For Volunteers!
Now is a great time to get involved! With events and programs in full swing, we have a handful of new and exciting opportunities for folks who are ready to plug-in and invest in their community by sharing their time and skills.
Interested? Let's get in touch!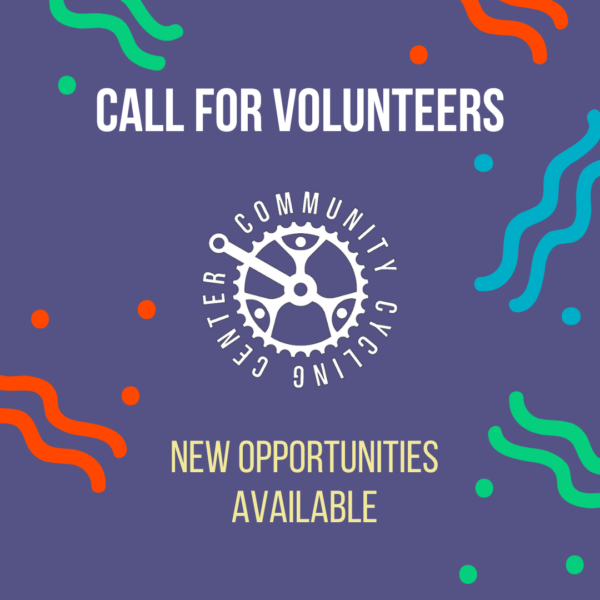 Scavenger Hunt After Party :
We need two volunteers to help sell Raffle Tickets in-person at the Scavenger Hunt After Party.
In return, volunteers will receive 10 free raffle tickets AND free entry to Transportation Trivia!
August 20th, 4PM-7PM @ Oregon Public House
Email – [email protected]
Google Ads Wiz:
As the recipient of a Google Ads Grant, we have an incredible opportunity for our work to reach more people through the web. We're looking for a volunteer with extensive Google Ads experience to help us take full advantage of this opportunity.
Time commitment TBD by volunteer.
Email – [email protected]
NOPO Repair Hub Mechanics:
We're looking for a couple of people with intermediate mechanic skills to assist with free repairs at our Repair Hub in New Columbia.
Wednesday & Saturdays until Fall
Email – [email protected]
Tuesday Night Wrenching :
Help us fix hundreds of bikes for our annual Holiday and Community Bike Drives.
No experience necessary!
Every Tuesday Night – 7PM
1700 NE Alberta St.
Email – [email protected]