Rose CDC Spring Break Mini Camp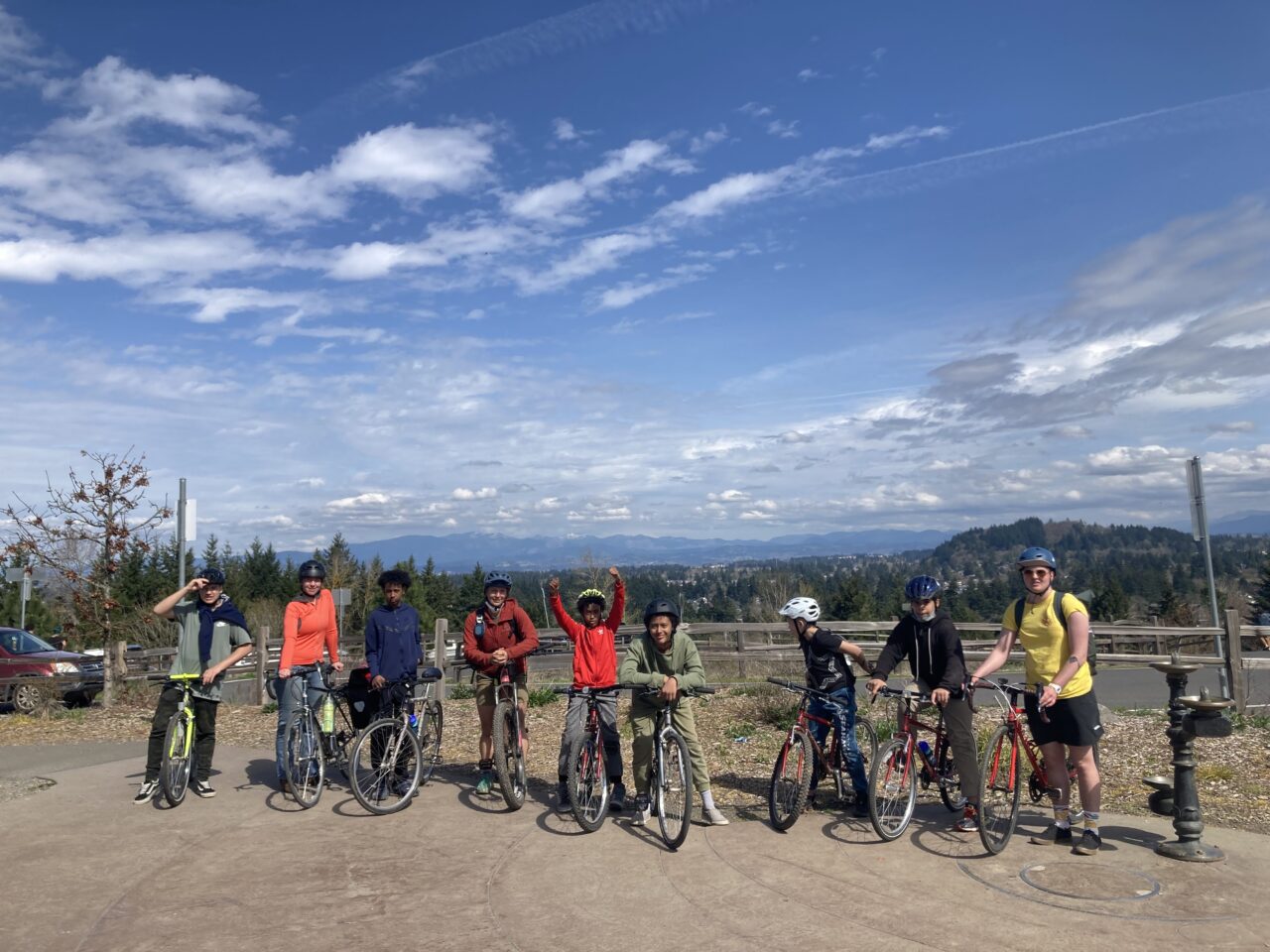 Spring Break Mini Camp with Rose CDC was a huge success this year! A total of 10 kids attended the 4-day program filled with lots of games outside, bike riding, and even bowling. Many of these students have joined us for programming before so many of our instructors were excited to have the chance to adventure around on bikes with them again.
They put in nearly 30 miles of riding throughout the week by way of trails, streets, parks, and even public transit. Here's a full day-to-day recap of the fun they got into from our super awesome Bike Instructor, Maddie.
"Tuesday – Gateway Green via the MAX. A wild and successful operation getting all students, instructors, and their bikes on and off the correct MAX stops! Gateway Green is always a blast and a perfect way to kick off the week.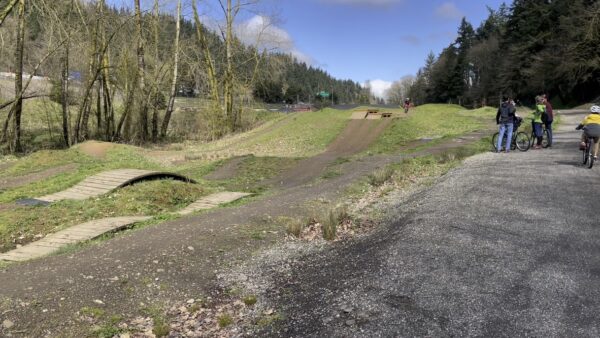 Wednesday – a rainy day ride to the bowling alley via the 205 Bike Path. Much hilarity, much french fries, many people's first time bowling.
Thursday – Put in some mileage along the Springwater Corridor. There is a fun park along Johnson Creek where we initially stopped for a quick water break, but ended up spending about an hour playing by the creek, riding on the gravel track, and doing a flat fix lesson. Finished the day with treats at Cartlandia and conversations dissecting the many iterations of Spiderman films.
Friday – Powell Butte Day! Everyone made it to the top. Nat and Alec took an advanced group for another lap of mountain biking, while I had a group doing laps around the summit area. We were all in awe of their skills descending back to the bottom via trail."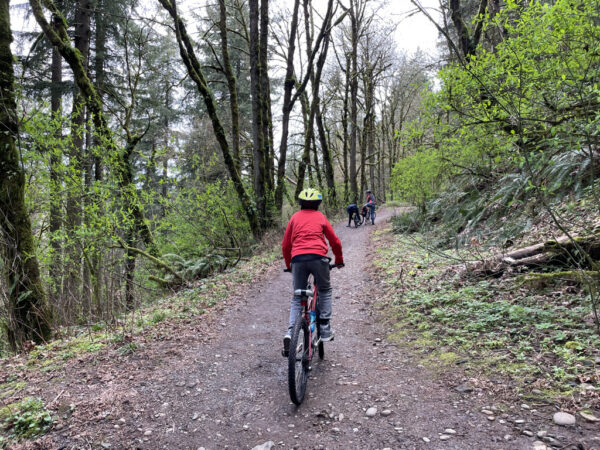 Thanks to everyone who helped make this week possible!